Reward Yourself
So many of our long-time customers absolutely love our Loyalty Card.
When you register your Texican Café loyalty card, you get back $10 for every $100 you spend at any of our locations.* Also, you can get a $10 additional discount during the week of your birthday.
First time users, please pick up card at any of our three locations across Austin.
Simply enter the number on the back to register your card and start getting your rewards. It's that easy!
*For every $100 spent a $10 reward is earned. A maximum of $150 per transaction per day is allowed.
Unused value remains on the card and may not be redeemed for cash.
We look forward to serving you and hope you enjoy the convenience of our stored value card.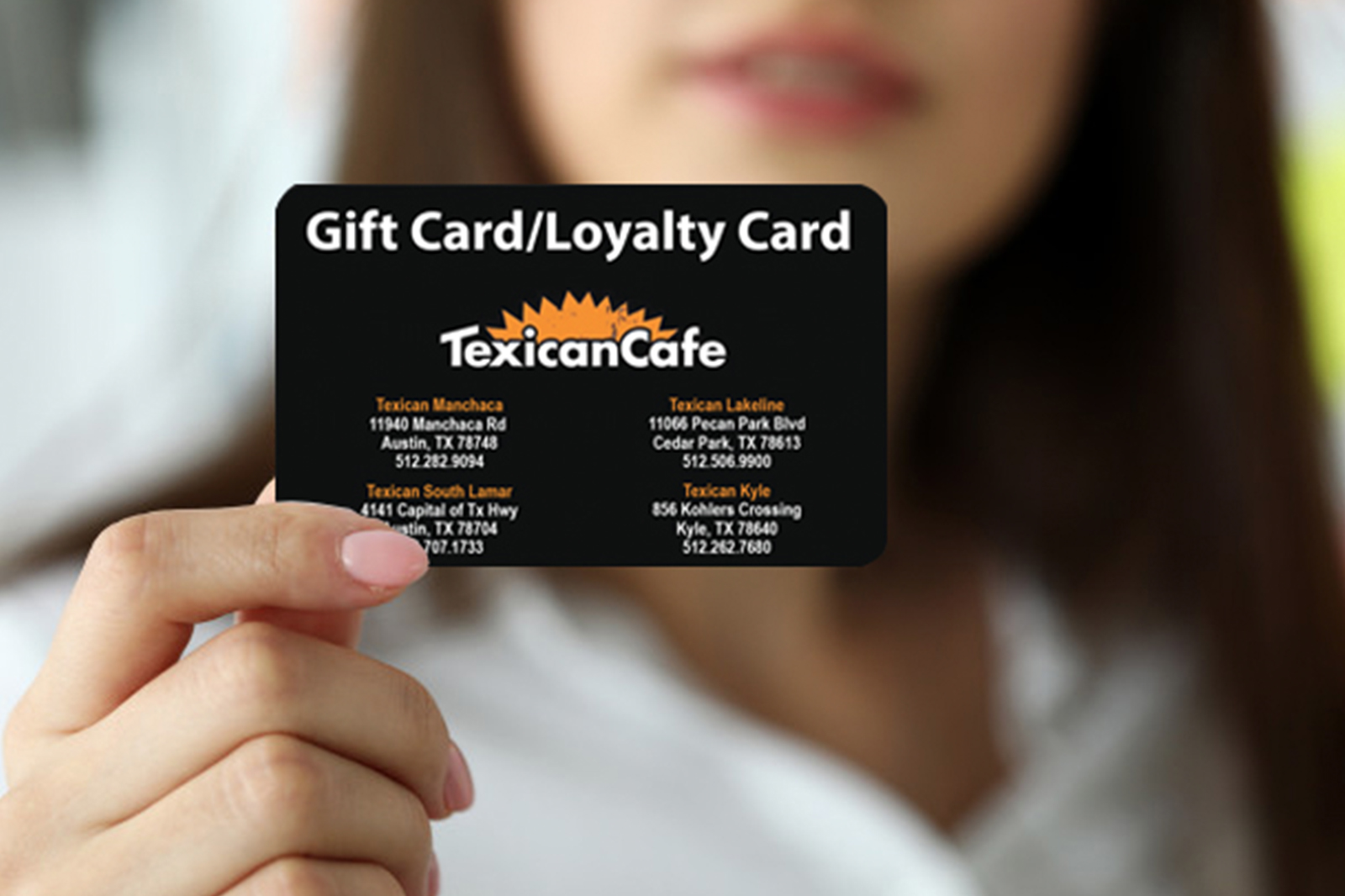 Register Your Loyalty Card / Log Into Your Account